Raphaël P. Barazzutti
EPFL dipl. engineer, M.Sc. Eng. C.S.
Interests
Professional
Software development: enjoys coding / participating in projects.
Distributed/concurrent algorithms.
Large scale computing.
Dependable systems.
Computer security: keeps an interest in news concerning security issues.
Computer languages: likes to use mainstream languages (C/C++, Java, Python, Javascript, ...), but also has an eye on emerging ones such that Scala, Go, Kotlin and Rust.
Other than the above points, I'm also having some activities out of work. Let's list some of them.
Personal
Amateur climber, enjoys to go out with friends (toughest route achieved graded 7a).
Occasional runner, likes outdoor runs with friends and participation in regional competitions (fastest half-marathon completed in 1h32m).
Reckless cook, trying out recipes learnt while traveling, with a debatable success rate.
Groundbreaking salsa dancer (enjoying, that's the point ).
Impatient chess player.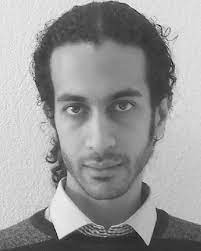 I'm the dude on the left right
Biography
I received my M.Sc. Eng. degree in Computer Science from the School of Computer and Communication Sciences of the Swiss Federal Institute of Technology in Lausanne (EPFL).
From 2004 to 2006, I worked as a lecturer for the Infrastructure and network administration with Linux lectures at the École Supérieure Neuchâteloise d'Informatique de Gestion.
During 2008, I was a teaching assistant at the Swiss Federal Institute of Technology in Lausanne for Computer Science I (students in chemistry) and Computer Science III (students in life science).
Fall 2008, I was a system administrator at routeRANK, a startup from the Swiss Federal Institute of Technology in Lausanne. I was responsible for the infrastruture during the public launch.
From 2009 to 2010, I worked at the Swissquote Bank as a development engineer. There I worked on the feeds of financial instruments coming from various stock exchanges, on mathematical tools for the quantitative finance as well as on the infrastructure.
Fall 2010, I joined the Complex Systems group led by Prof. Dr. Pascal Felber on October 2010. I got involved in a European FP7 project, SRT-15 (executed by five partners: SAP AG, TU Dresden, Epsilon S.R.L., Yahoo Iberia SL and the University of Neuchâtel).
On April 2016, I joined Sophia Genetics a promising and amazing company active in the Data-Driven Medicine field.
Fall 2016, I joined the School of Business and Engineering Vaud as a lecturer for Object Oriented Programming and Distributed Architectures.
Projects
This project list will be extended. Some of the projects should become open source in the near future, as soon as my coding mates agree.
A driver which aims to provide to the Java ecosystem access to low cost USB relays (such as DctTech devices or the ones available on Alibaba/eBay).

Insomnia is a simple cross-platform Java library that prevent idle standby.

Go Google Sites Proxy is a lightweight and efficient proxy written in Go for the New Google Sites. This software proxy allows the use of a dedicated domain.